Yesterday, my son and I played a game, Warhammer Quest. While playing, we assumed the roles of adventurers attempting to escape a foul dungeon, after exploring that grit and grime for treasure, finding none. Our exploits inspired the words shared below. Heed said words. They may just save your life.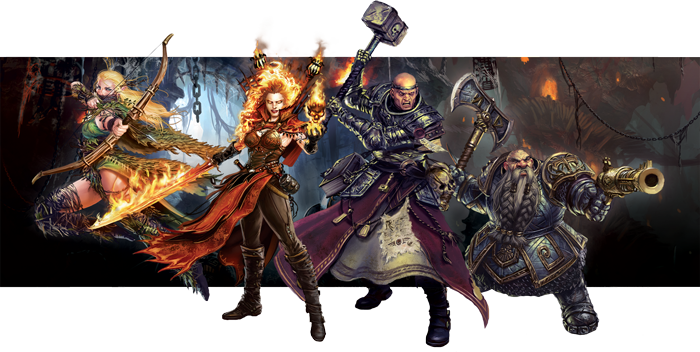 When Entering a Dungeon to Slay
a Goblin that Reeks of Villany,
Dried Blood, and Garlic
It's best to tether your thoughts
to some beauty, a lilac's perfume
or a lavender's bouquet
clutched with jasmine blooms,
and perhaps a plumeria's soft petals.
Place a feather in your pocket,
a finch's, a dove's; it will remind you
that strength spirits delicate things,
hopefully, spicing your blood
with a bit of audacity.
Hum. Something happy.
A tune sung to children,
ushering each to sleep and dreams.
This music may slide
through the dungeon's dank halls,
easing your menace to rest
and lighting the behemoth's gloom with cheer,
but be mindful. Sharpen your sword.
Its edge should easily slice apples
into a parchment, sweet and thin,
and, quite wisely, wear comfortable shoes.
Always be prepared to run.