Happy Saturday. Here's a quick one I'll need to revisit. It's not quite done yet, but then again, perhaps it is. Anyway, my boy and I are off to the movies.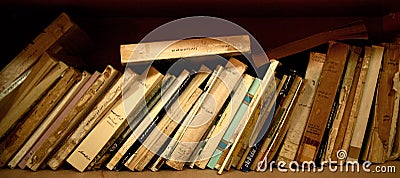 On the Shelf
Those two books
leaning

to the right,
poetry,
the green one
with the worn spine,
Wordsworth or Keats,
abbeys or urns,
tilted against
the shelf wall

and a red book
with gold letters,
the Beats,
Ginsberg's Howl,
Rexroth and Corso,
their streets and politics,
slanted against its green neighbor,
two old friends.
Listen. You may
hear them whisper.